I was raped multiple times, and I can say without a doubt that only one person knew they were raping me. I 100% believe the others thought it was consensual. Men and women were taught in the past,  that women couldn't just say yes. We have to "play hard to get " first not to be seen as "easy. " That has been our culture.  Some men are trained to believe when we say no that we are coy, and if we say no and then get quiet, the no doesn't mean no. They don't see that as a no, then the flight /fight/freeze response kicks in. It's the whole premise to " baby; it's cold outside." The song is about the dance of wanting to say yes and not being seen as a slut. Now don't get me wrong. I am not absolving anyone. Not my rapist, not him (them), not anyone,  but I am saying we have to be more honest about how society is influencing a lot of he said / she said date rapes and how men can believe they didn't rape you because of this philosophy. Now that doesn't mean they should get off scot-free. 
It also doesn't mean we shouldn't discuss the whole history and legacy of such behaviors. However, it does mean we need to start teaching our sons and daughters accurately how to respect each other's wishes. We need to empower our girls to say NO or YES and our boys to respect that NO or YES. We need to discuss affirmative consent with our girls and boys. We need to teach our girls and boys; explicit affirmative consent is the ONLY consent. I am NOT debating most rapes here. Rape is usually about power and violence, not sex. However, there is a small subset where rape (violations) occur because explicit affirmative consent has not been taught nor understood. THESE are the rapes we can stop with this conversation, and THESE are the rapes I am addressing here.

I am going to share Kobe's Bryant apology to his victim here,
which is public knowledge and a part of his public record.
"First, I want to apologize directly to the young woman involved in this incident. I want to apologize to her for my behavior that night, and for the consequences, she has suffered in the past year. Although this year has been incredibly difficult for me personally, I can only imagine the pain she has had to endure. I also want to apologize to her parents and family members, and to my family and friends and supporters, and to the citizens of Eagle, Colo. "I also want to make it clear that I do not question the motives of this young woman. No money has been paid to this woman. She has agreed that this statement will not be used against me in the civil case. Although I truly believe this encounter between us was consensual, I recognize now that she did not and does not view this incident the same way I did. After months of reviewing discovery, listening to her attorney, and even her testimony in person, I now understand how she feels that she did not consent to this encounter. "I issue this statement today fully aware that while one part of this case ends today, another remains. I understand that the civil case against me will go forward. That part of this case will be decided by and between the parties directly involved in the incident and will no longer be a financial or emotional drain on the citizens of the state of Colorado."
I printed his apology in full because I want to start with the premise that HE BELIEVES HIS VICTIM…and, yet he felt the encounter was consensual at the time. How can this be? Well, it seems that he finally came to this conclusion after many months of reviewing (discovery) listening (to her attorney) and (her) testimony that made him aware that his belief in the matter could be or was flawed.
The answer is Patriarchy and misogynistic attitudes about sex. So let's talk about sex. This society is simultaneously very puritan and overtly sexual. We, as a culture, still subscribe to attitudes that are harmful to women AND men. There is no inherent advantage in virginity. If you want to remain a virgin until you are married because of your own personal or religious values, as a feminist, I am in your corner. That is 100%, OK!!!! It is what I am fighting for if you do not wait until you are married to have sex that DOES NOT decrease your importance. You are not any less of a person because a penis, mouth, finger, vagina, object, etc. touched you. Why am I focusing so much on this? Because this whole "song and dance" of she saying no, but means yes was developed because society has bought into the cachet of a woman's connection to what happens to her vagina.
Women have bought into it as well as men who have definitely bought into the ideology. And this leads to confusion, thinking you are reading body signals, assuming you know what people want because their body may respond which has nothing to do with what their mind wants (i.e., a woman or man may become sexually aroused even while being assaulted because the body is created to respond to sexual stimulation) .
The standard for sex needs to be affirmative, explicit consent, Period. Not if they didn't say no, that's a yes, not if they said no, but I asked them ten more times (or one more time ), and the fight got weaker, then that means yes. Nothing, but an ACTUAL ENTHUSIASTIC YES IS A YES. And consent can be withdrawn at any time. Consent is not blanket consent. Consent to kiss does not mean consent to sex. Therefore, permission to fingering does not imply that you have approved for the penis or an object to be placed into the vagina. Henceforth, approval for vaginal sex does not allow permission for anal sex to be performed. Consent to oral sex doesn't mean you can also finger. Plus, approval to protected sex does not encompass unprotected sex.
Here is my absolute favorite video about consent. It is incredible and breaks consent down.

How does this change your view of what you considered consent? 

– Loucresie Rupert MD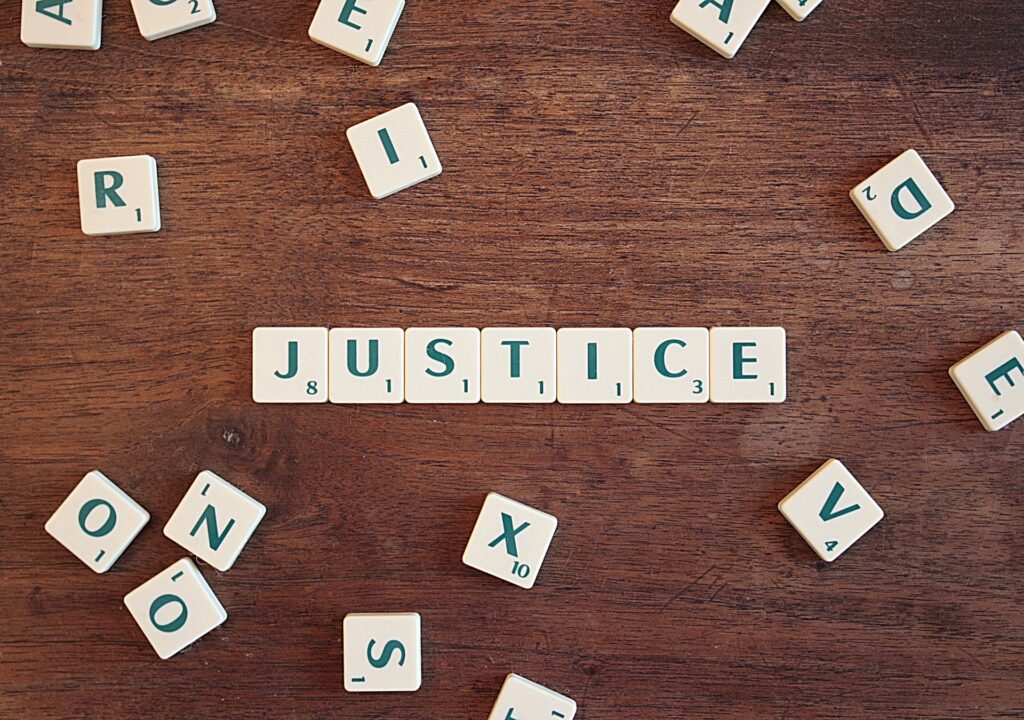 So now that we have talked about consent, let's talk about the other important piece. Restorative justice. 
Per www.restorativejustice.org
Restorative justice views crime as more than breaking the law – it also causes harm to people, relationships, and the community. So a just response must address those harms as well as the wrongdoing. If the parties are willing, the best way to do this is to help them meet to discuss those harms and how to bring resolution about them. Other approaches are available if they are unable or unwilling to meet. Sometimes those meetings lead to transformational changes in their lives.
Notice three big ideas: (1) repair: crime causes harm and justice requires repairing that harm; (2) encounter: the best way to determine how to do that is to have the parties decide together; and (3) transformation: this can cause fundamental changes in people, relationships and communities.
A more formal definition is this: Restorative Justice is a theory of justice that emphasizes repairing the harm caused by criminal behavior. It is best accomplished through cooperative processes that allow all willing stakeholders to meet, although other approaches are available when that is impossible. These ideas can lead to the transformation of people, relationships, and communities.
The foundational principles of restorative justice have been summarized as follows:
A crime that causes harm, justice should focus on repairing that harm.
The people most affected by the crime should be able to participate in its resolution.
The responsibility of the government is to maintain order and of the community to build peace.
If restorative justice were a building, it would have four corner posts:
To review restorative justice
is a different way of thinking about crime and our response to crime
focuses on repairing the damage caused by crime and reducing future harm through crime prevention
requires offenders to take responsibility for their actions and for the harm they have caused
seeks redress for victims, recompense by offenders and reintegration of both within the community
requires a cooperative effort by communities and the government
 So using restorative justice as the basis. Let's start this conversation. How can this look?  Is Kobe's case an example of restorative justice? Why or why not? I believe the case restorative justice based on the criteria of information we have read above, but what are your thoughts?  Sound off in the comments below? 

 Like I said above. I am 100% sure every person who raped me, but one felt it was consensual. ( I also had one attempted rape, but I do not include that here). If we are to believe Koby's own words that he thought he was having consensual sex, but now believes (after much thought, evidence, and other considerations), sees the victim point who believes she was raped then these rapes, these men, these people are the ones that are not power-based predators. These are rapes we can stop with education and training. These are the men who can grow. What does that look like and how do we let them grow while also holding them accountable.