With part 2 of "Surviving R.Kelly" airing, there is a renewed conversation around the victimization of black girls. There are of course people still defending him, but there aren't a lot of people in that category left (at least that are being vocal ). However, what has emerged in the loud and wrong category is the  "he is wrong BUT" crowd. 
He is wrong, BUT what about the parents?
He is wrong, BUT those girls knew what they were doing.
He is wrong, BUT they were fast and doing the groupie thing. 
So let's talk about this … 
First, let's talk about the statistics of black girls being victimized and considered older than they are by everyone and what this means when a black girl is a victim.  
Black girls are more frequently victimized
A study showed that starting at the age of 5, black girls are seen as older and less innocent. THE AGE OF 5.
SNAPSHOT OF THE DATA Compared to white girls of the same age, survey participants perceive that • Black girls need less nurturing • Black girls need less protection • Black girls need to be supported less • Black girls need to be comforted less • Black girls are more independent • Black girls know more about adult topics • Black girls know more about sex
A study showed that black girls are entering the school to prison pipeline at a much higher rate and have a higher rate of being sexually assaulted while in juvenile detention.  
According to Black Women's Blueprint, approximately 60% of Black girls will experience sexual assault by the time they turn 18. 
Black girls will receive no presumption of innocence
When black girls are seen as older than they really are they lose the presumption of innocence. This starts when our girls are literally still toddlers. Black girls are getting put out of preschool for normal toddler behavior because "they should know better." They are being kicked out of kindergarten for aggression that is a normal 5-year-old tantrum. In jr high / middle school, they are being called fast.  By professionals, teachers and their families. We all have or have heard stories of a young black girl being molested by a family member or a mother's boyfriend and being blamed for being fast.  

Black girls aren't allowed a childhood. We aren't allowed innocence.
Children cannot be fast. They can only be children.
On surviving R. Kelly his own brother states he saw a tape of him with young white girls and gave it back to R. Kelly to destroy because he "knew he would be under the jail if anyone saw that ". Why? Why would there be such a different response to him raping white teenagers vs black teenagers?  Black girls aren't allowed a childhood. We aren't allowed innocence. If we put on a dance leotard and strike a pose we are being "grown, fast, spreading out legs". Things that have not crossed our minds because we are CHILDREN. Children don't have the same frame of reference as adults. If a 7-year-old bends over with their booty in the air with a grown man around… They literally have no concept that this is sexual.  Yet, I have heard grown people, even grown women, calling a 7-year-old child fast for having their legs open, bending over, even for kissing on dolls, etc. Guess what … this is normal. 7-year-olds do this. It is not a sign of trying to attract an adult. I know what you are saying "ok, but what about teens? Teens have sex with other teens and we say they have the right to consent…. So why not an adult?"

The anatomy of a child's brain
Let's talk about the science of the brain of a child, and yes a teenager is a child. We all have what is called the prefrontal cortex. Your prefrontal cortex is responsible for decision making, impulse control, and being able to look at the long term consequences of an action 
"But teens know right from wrong, I was a teen and I knew right from wrong". You are correct. knowing right from wrong is pretty concrete. Teens have concrete decision-making capabilities. However the science is clear, their frontal lobe is not developed as a teen and this ABSOLUTELY EFFECTS being able to see the long term consequences of an action. And predators prey on that. I can tell you one of my own stories. I have always been very mature for my age. I generally made really good decisions, even as a teen. I had more wisdom than a lot of adults, but I WAS STILL A TEEN WITH AN UNDERDEVELOPED FRONTAL LOBE. 
One summer I went to a summer program for minority teenagers that wanted to one day be doctors. The SOAR program at Xavier University. I was there with other smart teenagers. We were all making good grades in school, not getting in trouble, doing things like studying for PSAT instead of doing something "fun " for summer vacation. While there I hung out with a group of girls that I still consider really good people. We were protective of each other. We would not let anyone go anywhere alone. We looked out for each other … but WE WERE TEENS WITH UNDERDEVELOPED FRONTAL LOBES. I remember one night there was an older guy trying to talk to one of the girls in my group. He wanted her to go somewhere with him. So we, in our teenage wisdom, decided she couldn't go by herself so we would all go with her. So we all jumped in a truck with a stranger to protect our friend. Cause… teenagers.
Even smart teenagers  DO NOT HAVE DEVELOPED FRONTAL LOBES. I obviously survived till adulthood, but not because I didn't make stupid decisions as a teenager. Because that is what teenagers do. Predators know this and they start small. Most of the girls on surviving R. Kelly discussed how their relationship with him started off as "big brother / big sister". Then he would start doing sexual things in front of them, then including them, and finally with them alone. That is a method to normalize abuse, disorient them and make them not be able to recognize boundary violations. Since they are teens, they are less likely to see the long term effects of this, but even adults are susceptible to this.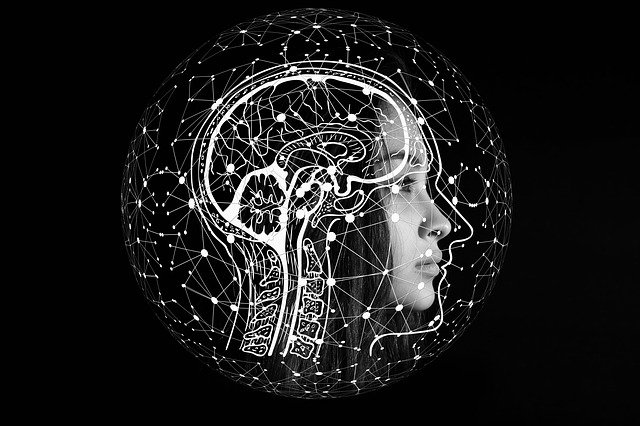 How Kelly preyed on his victims
There are some girls he was immediately sexual with and tied it to their "opportunity to sing". That's where the "but… the crowd " gets really loud and wrong.  "They were just groupies, they knew what they were doing ". So the hill we want to die on is that a teenager has more responsibility to know right from wrong than a grown man with the already developed frontal lobe? That a teenager would understand that 20 years from now they would look back and realize they were being abused? They would know a grown man did this for 30 years because they were black and female and therefore hypersexualized in general and blamed for their own victimization? They would know that in 6 months they would not be allowed to look men in the eye, do sexual things they did not want to do, physically and emotionally abused them? That's the hill we are going to die on? That a teen was supposed to know all that but the whole grown behind man didn't purposely target teens knowing they wouldn't know all that? I mean, if that's the hill you want to die on, be my guest. It's a stupid hill though. A hill that makes not a lick of sense. But you are welcome to die on that hill. We all have freedom here in America (put in shoulder shrug emoji) 
Where were the parents? Why does it matter?
Let's talk about those parents. When we say "where are the parents ?" what we are actually saying – what I hear- is "only kids with good/ vigilant/ etc. parents deserve to be protected". 
For one, this is just a false sentiment. Again, teens don't have frontal lobes so they sneak and make decisions parents would never have allowed.  People with good and protective parents are abused (including me ) . And there is also the fact that some predators don't just groom the victims, they absolutely groom the families too. And finally , Let's say the parents suck , the parents actually sold their kids to R. Kelly (there is no proof of this by the way ),  the parents aren't there… We should be there, protecting all children, but especially black ones, and especially black girls. 

A Call To The Village
How do we protect little black girls?
So Village , how do we step up and protect little black girls?  Sound off in the comments and let's have a conversation on how to bring back the village and protect our children. 
…. You can argue in the comments, but I'm right tho

Teens have concrete decision-making capabilities. However the science is clear, their frontal lobe is not developed as a teen and this ABSOLUTELY EFFECTS being able to see the long term consequences of an action.